Capital Campaign
Journey Towards Home:
Now: is our turn, in this time and place...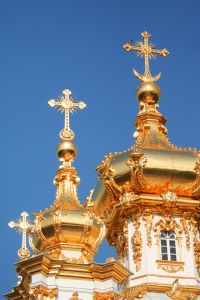 Just like the Israelites of Old, God's people continue to wander until they find a place where God can dwell in their midst. The need for permanency for the faith community of St. Vladimir's is no different. History speaks clearly about how the Church responds to the need of permanency; throughout the centuries, where ever the Faith spread, the great Founders of the Church established temples where Christ and the Holy Trinity could be worshipped, permanently.
Never was this an easy task. The Lives of the Saints describe challenges upon challenges that the Founders of monasteries and churches were faced with as they gathered the resources to build temples dedicated to God, worthy of heavenly worship.
And God's blessing on their efforts to build his Kingdom here on earth is evident with the many saints and miracles that have come out of those churches.
It is now our turn, in this time and place, as a response of thanksgiving to the gift of faith given to us, with a faithful acknowledgment that God has visited our community for the past 15 years and has blessed it to continue — It is now our turn to become the founding saints of a permanent temple dedicated to the worship of the Holy Trinity in Halifax, Nova Scotia.
We ask you to consider making a one-time donation and/or a pledge, above what you already give, to the work of the Church through this Capital Campaign — building God's kingdom in this time and place. Give according to your means, prayerfully and joyfully.
Funsdraising Opportunities
Please note that all proccedings from the following fundraising events will be directed to our Capital Campaign Fund.
If you have any new suggestions, please send them to capitalcampaign (at) halifaxorthodox (dot) org.
Real Estate Agent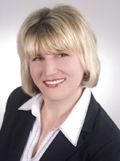 Dear Friends of Russian Orthodox Church!
Our local experienced Realtor Valentina Kenny will help our church with donation every time one of you or your fiends will buy/sell property with her or lease an office space.
Please call her with all of your real estate needs at 497-4467 and she will be happy to help you.
Services in English, Russian and Ukrainian.
Valentina Kenny
Real Estate Sales and Leasing
People Realty Advantage
Ph: 497-4467
Fax: 435-3401
www.showhouse.ca
Apartments for Rent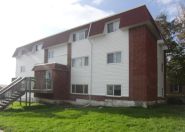 1- and 2-bedroom apartments for rent in small secure buildings in Dartmouth North, Tufts Cove. $610/month for a 1-bedroom, $700 for a 2-bedroom. Heat, hot water, parking are included. Pets are allowed for extra $20/month.
If parish members or someone they recommend (friends, relatives) move in, 10% of all the rent paid will be monthly transferred to the Capital Campaign Fund. For details, please contact:
Alina Kirsanova
(902) 830-7803
alinakirs (at) gmail (dot) com.
Russian books for sale
We are selling books by some classic Russian and Soviet authors in original Russian and translations. 10% of the sale price will go towards the Capital Campaign.
In Russian: Pushkin, Lermontov, Gogol, Turgenev, Dostoyevsky, Saltykov-Shchedrin, Nekrasov, Leo Tolstoy, Chekhov, M.Gorky, Yesenin, Alexey Tolstoy, Platonov, Ehrenburg, Sholokhov, Novikov-Priboy, A.Stepanov
In English: Turgenev, Solzhenitsyn, Shalamov
In French: Dostoevsky, Alexey Tolstoy, Platonov, Axionov, Evtouchenko, Solzhenitsyn
In German: Pushkin, Gogol, Dostoevsky, Leo Tolstoy, Chekhov
In Dutch: Dostoevsky, Akhmatova, M.Gorky, Paustovsky, Ulitskaya, Makanin
Dictionaries: Russian-Dutch and Dutch-Russian; Medicine dictionary (5 languages: Russian, English, French, Italian, German), Law dictionary (Russian)
Please contact Alina Kirsanova for details if interested in any of these authors.
$5000 for a Metal Roof Referral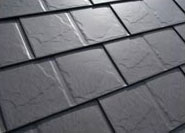 We have an opportunity to get $5000 for the church without spending a penny (sort of :) ).
Maritime Permanent Roofing install "interlock" permanent metal roofs (with a life-time warranty) and have a referral program for their costumers: If you help to bring a new customer who orders a roof there, they issue up to $5000 for the referral.
If someone in our circle — parish members, their friends, relatives or co-workers — is in need of a new roof anyway and would like to consider installing an interlock roof (which is more expensive than asphalt shingles but gives a better value in a long run, as well as energy efficiency), and would mention Alina as a referral while dealing with the company, the whole referral payment will transferred to our Capital Campaign fund.
There will be a brochure and their business cards in the synaxis room. Please contact Alina if you have any questions.
Orthodox Calendars 2014

Our new 2014 orthodox calendars are for sale now. Both English-only and English/Russian versions are available. The recommended purchase price is $10. All proceedings will go to the Capital Campaign fund.
Bake Sale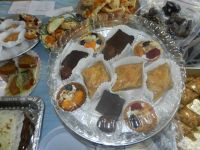 On December 29, 2012, a group from the parish prepared and sold baked goods at the Russian New Year Party, and sold leftovers at the church, raising over $250. Thanks to all who helped out!
Christmas Craft Market
We participated in a Chirtmas Craft Market in Upper Tantallon, NS, on November 17, 2012, selling Russian souvenirs. The total amount raised: $124.00.
Russian Souvenirs for Sale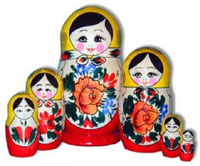 Russian nesting dolls (many different styles and sizes), wooden figurine animals, pecking chickens, tops, safe baby rattles, and roly-polly dolls are for sale. All hand-painted by Russian artists. Great unique gifts for your family and friends! Please contact Alina about prices and delivery.