July 1, 2022
Week 3 after Pentecost: All Saints of the several other countries
Saturday July 2nd 5:30pm Panikhida for victims of Ukraine followed by Great Vespers
Sunday July 3rd 10:00am Hours, Divine Liturgy
Romans 5:1-10
Saint Matthew 6:22-33
Tone: 2
The Apostles' Fast continues until the Feast of Saints Peter and Saint Paul on July 12th.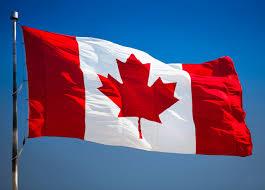 I hope you enjoyed Canada Day or are enjoying Canada Day. Do you remember the old days when we celebrated it as Dominion Day? I always associate Hot Dogs with Dominion Day. I think that was because the very first time I ever had a Hot Dog was Dominion Day in 1955. We lived in Petawawa on the Ottawa River, My father being a part of the Canadian Military. The taste of the Hot Dog with green relish and mustard was something quite new and it was delicious. It was so good that I could have done with a second but there were other things like Canadian style ice cream to be experienced and that was good too. When the Apostles' fast is over, I shall get a bag of Frankfurter, some green relish and some plain mustard and try it again. I'm not sure that I've had a Hot Dog like that first one, since then.
So, we have The Nativity of St. John the Baptist on Thursday July 7th and we shall serve a Liturgy at 10am, then Saints Peter and Paul coming up on Tuesday July 12th and we'll have a Liturgy at 10 in the morning, July 17th The Holy Royal Martyrs of Russia, then on July 28th we have St. Vladimir Prince of Kiev, our Patronal Festival. Again there will be Liturgy at 10 that morning but we shall have the Parish Party on the first day of that week which is Sunday July 24th. Reserve it, we shall have Hot Dogs with Green Relish and Mustard. (I can hardly wait!)
Have a wonderful and Blessed week. Summer arried on June 21st and now is the time to enjoy it. I have a fishing rod, I must try catching Mackerel; fresh fried I understand they are lovely.
May God bless all of us,
Love in Christ,
-- Father David